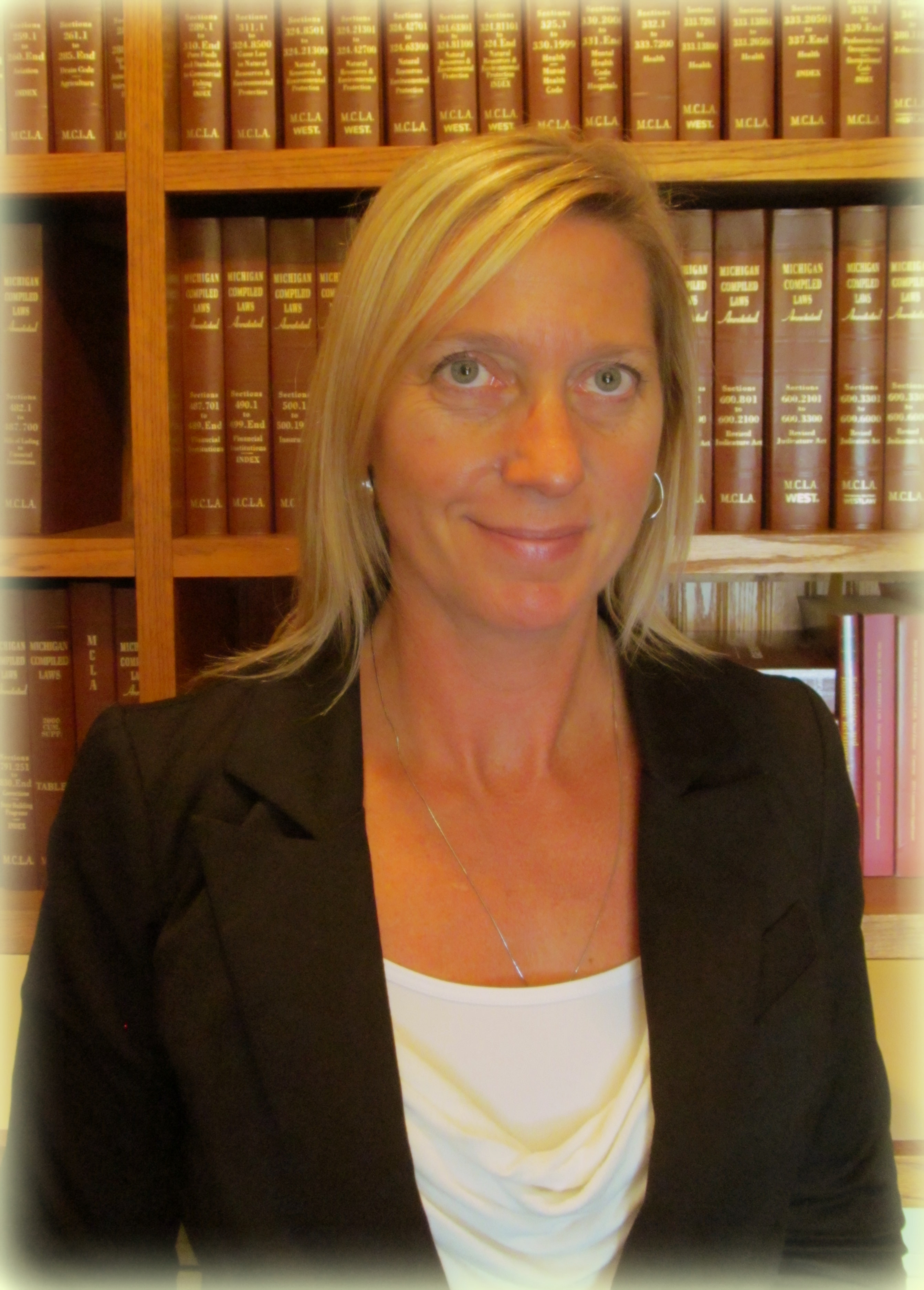 Fox Law
is a Grand Rapids, Michigan, law firm that proudly serves individuals, families and businesses throughout West Michigan. In each practice area, Meredith is committed to providing sound legal advice, aggressive representation, and individual solutions for every client's needs.
Personal Attention and Success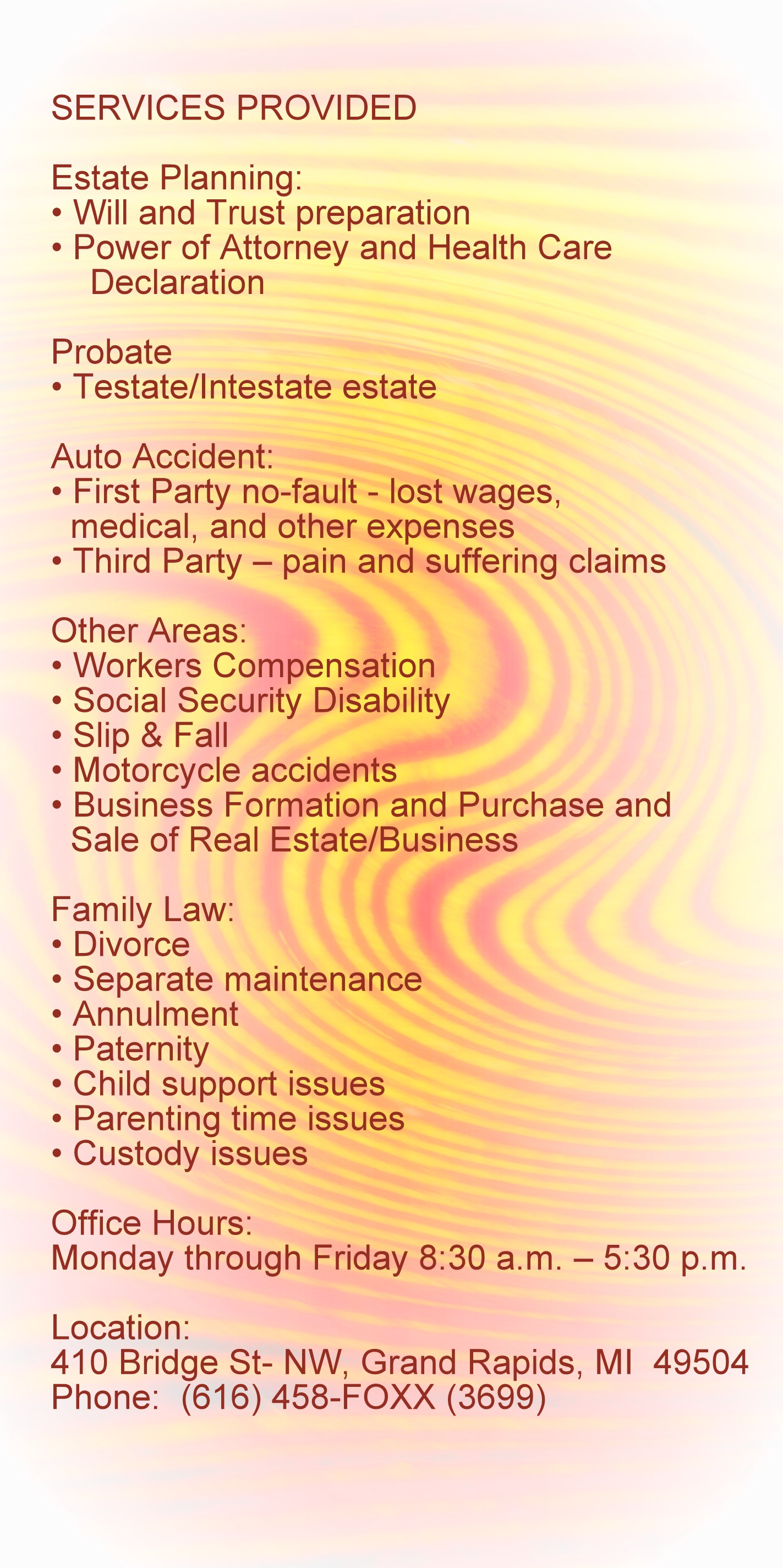 As a small law firm, Fox Law is able to offer an efficient and affordable approach to your legal concerns. Additionally, the ultimate goal is to build a lifetime relationship with you. Meredith understands that each client has different goals and she can identify and align the law to each situation. Skill, passion, and honesty are of utmost importance.
Bottom line: Fox Law can offer commercial and individual clients the talent, sophistication and results expected from a larger firm with the high measure of accessibility and personal attention expected from a smaller law firm.Whether you need guidance in estate planning or probate, assistance in sale or purchase of real estate (commercial or residential), or a law firm to defend your interests in a divorce, or resolve another complex family law matter, you will work directly with a caring, balanced lawyer who genuinely wants the best for you. Meredith is also a strong advocate for car accident and motorcycle victims, and people coping with business and property disputes. Each client has important worries and unique goals. Fox Law takes the time to talk through troubling issues and gain a clear understanding of what matters most for the client. Meredith has a passion for zealously representing clients and truly wanting the absolute best result. She practices in courts throughout West Michigan with a focus on Kent, Ottawa, Allegan, Newaygo, Ionia, Montcalm, Mecosta, and Barry Counties.
Fox Law 410 Bridge St NW, Grand Rapids MI 49504
Schedule your initial consultation by calling 616-458-FOXX(3699).
You can also "Friend" us on